Real estate Naranja Spain offers all the property servicies you need to make the wish of living in your Mediterranean dream house come true.
Our values are to be close, openess and honesty, that´s why we work entirely towards achieving your full satisfaction.
We are currently offering the following services in Guardamar and along the entire Costa Blanca.
SALE OF PROPERTIES
Have a look at our updated online catalog with all the properties for sale. We are sure you will find what you are looking for. Here you will find:
Second Hand Properties. Thanks to our daily contact with owners that want to sale their properties, we have the widest range of housing in the Guardamar area.
New Build Properties. Our knownledge of the area and of the main real estate promotors, brings the possibility to offer to you the largest property catalog of new build properties along the entire coast.
FULL REAL ESTATE CONSULTING
Our specialised agents will provide you a personalised advice fully in your language, bringing their experiece in the field and sharing their vast knowledge in all the aspects related to the process ofbuying and selling properties in Spain. Their assistance cover the following areas:
Effective search and selection of properties, based on the criteria you have set.
Organisation of Inspection Tours which involves:

Full assistance organising your trip to Spain.

Accommodation reservations.

Selection of places and properties of interest.

Financial assistance dealing with the bank.

Opening bank accounts.
Applying for property loans.

Monitoring the whole process of the purchase and sale.

Handling the power of attorney.

Checking the sale contract in order to make sure it enforces the compliance with Spanish and Community law.

Revising all the documents handled by the owner.

Verifying the property you are interested in is register correctly in the Spanish Property and Land Resgister

Confirming the absence of any active debts and charges a property can have.

Preparing the deed and sign before a notary.
PROPERTY RENTALS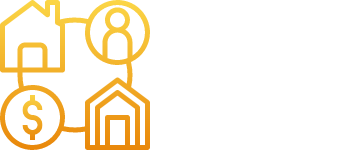 If you are interested in renting, Naranja Spain will also help you find the right property you are looking for. Our companay will assist you with process and the rental agreement to make your stay in Spain easy and simple.
Short Term Rentals. If what you´d like is to spend your holiday or a season in
Spain, Naranja Spain offers the best properties to rent for short term in the Guardamar area.
Long Term Rentals. Perhaps you are interested to spend a longer term in Costa Blanca and at the moment your intentions aren´t to buy a property, then we also have the right property you are looking for.
INVESTMENT AND BUSINESS PLAN CONSULTING
Whether the property you are looking to buy in Spain is mainly as an investment to obtain the bigger profitability or to start a business activity,Naranja Spain can help you with:
Legal advice to start up any type of bussiness and professional activity.
Calculation of profitability on the investment.
Search for commecial premises based on the business model you are looking for.
AFTER SALE SERVICES
Naranja Spain also offers to you all you need to personalise your property or investment from the very first minute. Our after sale servicies include:
Decoration and interior designing.
Refurbishment and personalising your new home.
Registering and renewing all the property utility bills such as water, gas, phone, electricity etc.
Set up of an Alarm System.
Installing television and internet system acording to the servicesof your country of origin.
Property rent during periods of absence
Arranging the lease agreement.
Monitoring the rental payments.
Cleaning services before and after of your purchase or lease.
Assistance applying for residence permits in Spain and any other immigration procedures.
Tax Return
Payment of taxes.
If you are intetrested in buying or renting a property in Guardamar and surroundings or in any of the other mentioned services we offer, come to our our office. Ourestate agents will be with you from the first minute, focusing in suiting your needs. Also you can contact us by phone or through our website.